As the economy grows, a lot of plastic waste is thrown away in India every day. Some investors have started using pyrolysis plant to get plastic pyrolysis oil out of the plastic. As we know, India is one of the big industrial countries in the world, so the demand of plastic pyrolysis oil is big, and plastic pyrolysis oil becomes very good oil substitute in India.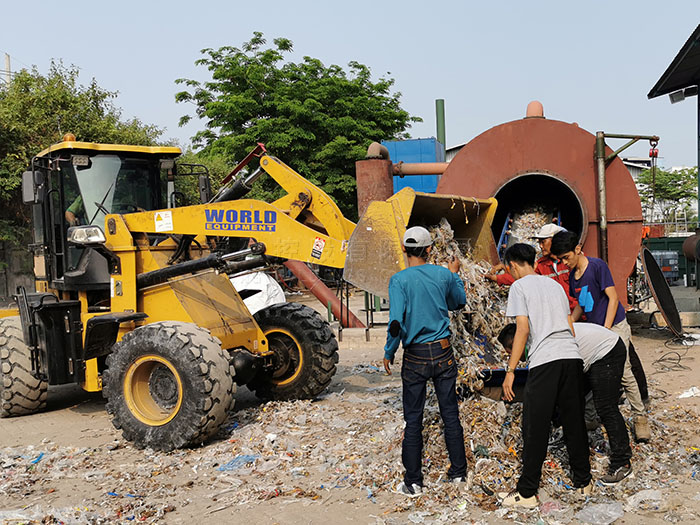 Plastic pyrolysis project
Usually the plastic pyrolysis oil is used as heating fuel for heavy industry in India. It's like furnace oil, but the quality is better than furnace oil. It is a kind of very good heating fuel, with 10592.48Kcal/kg heating value, which is much higher than that of coal. It has a good market in different countries. The fuel oil is widely used in boiler factory, cement factory, steel factory, brick factory, glass factory, heavy oil power plant, warm supply center and so on.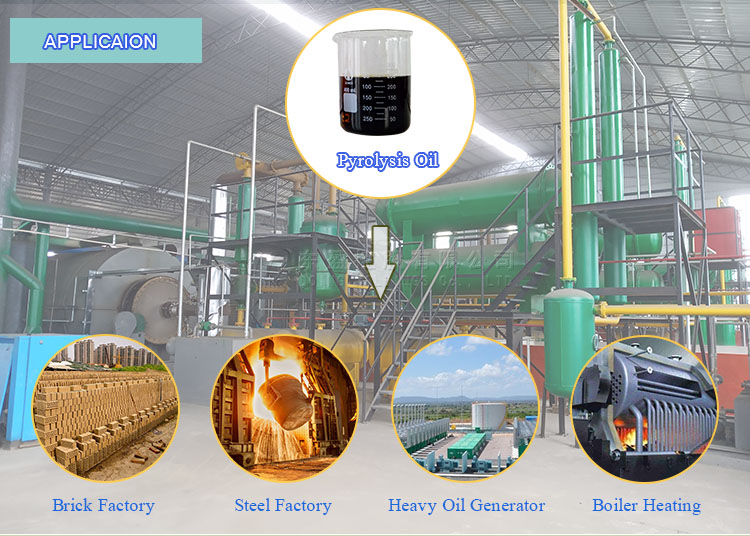 Plastic pyrolysis oil application
According to feedback from our customers who have bought the plastic pyrolysis plant in India, there is no need to worry about where to sell the plastic pyrolysis oil. When your big oil tank is full of plastic pyrolysis oil, you just need to call the oil traders, they will come to your door to collect the plastic pyrolysis oil.
And for now, with the demand of diesel is increasing in India, some customers choose to buy a distillation plant to refine the plastic pyrolysis oil to diesel, the price of diesel is much higher than plastic pyolysis oil, so the owners can make much more profit from refining the plastic to diesel.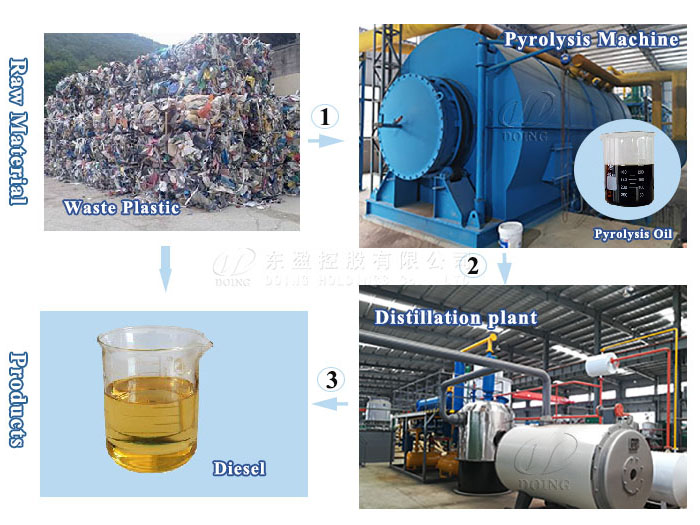 Plastic to diesel project
In general, the plastic pyrolysis oil market is mature in India now, because the complete supply and marketing chain has been formed in the market in India. Investors just need to concern about how to produce more plastic pyrolysis oil from plastic pyrolysis plant. In this situation, we have many new customers who are introduced by our old customers from India now.
So if you have interests in this business, don't hesitate, please leave your contact information to us, DOING company will contact you in time.