On August 22, 2023, a Thailand customer ordered a set of 15TPD urban waste recycling pyrolysis machine from DOING Company to treat and recycle the urban waste like waste plastic or household plastic scrap in local areas for renewable fuel oil processing.
The Thailand government has issued positive policies to promote the development of relevant urban waste recycling projects. For one reason, it can reduce urban waste pollution, and on the other hand, we can obtain renewable fuel oil for generating powder or for high profits by recycling urban waste. Our Thai customer seized this opportunity and set up his own pyrolysis plant.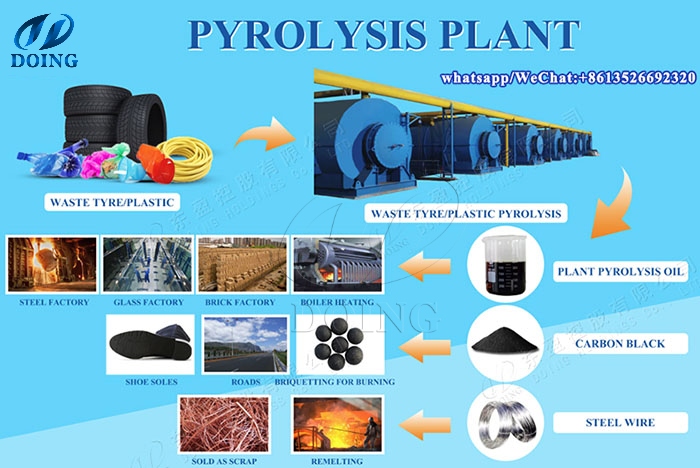 Pyrolysis machine and final product applications
After a detailed search, he found that Henan Doing is the first choice of customers of 100+ countries and regions to buy pyrolysis machine, and we also have cooperation with Thailand customer before! Therefore, he contacted us for looking for a professional pyrolysis solution for urban waste recycling.
After detailed negotiation and technical data confirm, this Thailand customer ordered a set of environmental 15TPD urban waste recycling pyrolysis machine from we Henan Doing Company. Here are the advantages of DOING pyrolysis machine:
①High quality and long service life: The pyrolysis reactor body is made of selected steel like Q245R, Q345R, which can withstand high temperatures and high pressures. Both sides of the pyrolysis reactor shell adopt an arc-shaped head design, which is pressed in one piece, with stronger pressure resistance and the highest safety factor.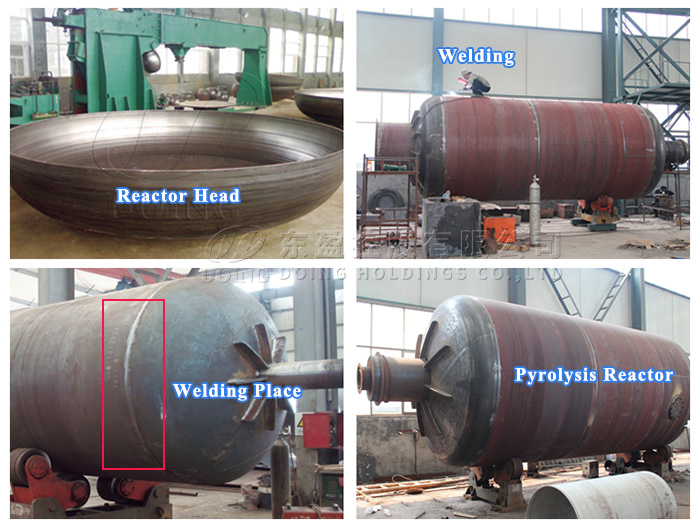 DOING pyrolysis machine reactor fabrication advantages

②Environmental friendly: DOING pyrolysis machine is equipped with exhausted gas purification device and desulfurization tower to purify the exhausted gas generated in the urban waste pyrolysis process. The emission gas can meet the Thailand emission standards. And the water used in the pyrolysis process is circulating water, which can avoid water pollution.
If you have plans to set up pyrolysis machine for recycling urban waste or other wastes like rubber tire, plastic, oil sludge, etc., Henan Doing Company can offer all-around technical support. Please don't hesitate to send us your inquiry.