On August 1, 2023, a set of 15TPD waste plastic recycling pyrolysis machines ordered by our Indian customer was delivered. The following is a live video of loading and delivery from the DOING factory:
Along with the delivery, there are water dedusting devices, carbon black elevator and deodorization and desulfurization devices. These devices are all our environmental protection devices, which can ensure that the pyrolysis machine does not produce dust, air and water pollution during operation.
1. The water dedusting device and carbon black elevator can ensure no dust;
2. And the deodorization and desulfurization devices can ensure that the tail gas is discharged after deodorization and desulfurization treatment, which can meet the standards and requirements of environmental protection.
3. In addition, the full pyrolysis system uses circulating water, and there will be no waste water discharge.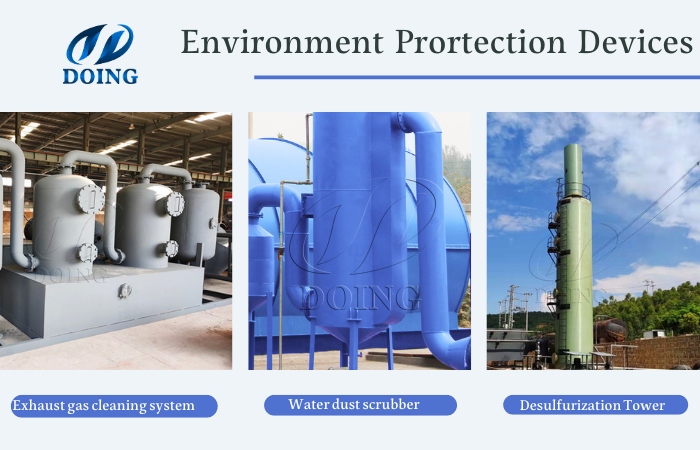 The environmental protection devices of DOING pyrolysis machine

DOING has cooperated with customers in many regions of India, so many waste tires plastics recycling pyrolysis plants in India use DOING pyrolysis machines. Our Indian customer for this order has visited these local sites and had a great evaluation. At the same time, one of our previous customers has reported that our pyrolysis machine operates stably, and it has good quality and low maintenance rates and costs. After that, our Indian customer immediately placed an order for a waste plastic recycling machine.
In addition to India, there are also some customers who have purchased our pyrolysis machines in other parts of Asia, such as Pakistan, Indonesia, Thailand, Kazakhstan, Turkey, etc. Besides, we also have many partners from countries in Europe, America and Asia.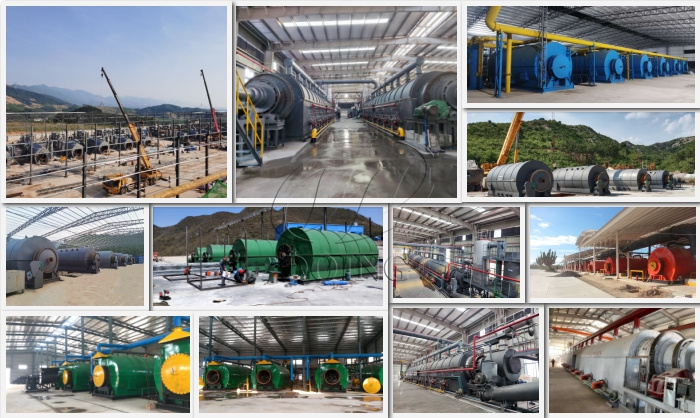 The project cases of DOING pyrolysis machines

As a waste tire plastic recycling pyrolysis machines manufacturer and supplier, DOING has continuously won praise and praise from customers in different countries with its mature technology, high-quality machines and perfect service. If you are interested in pyrolysis machines, welcome to consult. And welcome to inspect the pyrolysis plant of our old customers in local or welcome to China and visit our factory.