At the end of January 2020, DOING machinery will attend IFAT India. From 29th-31st, our professional engineer and project manager will stay at Delhi, India.
We will be glad to visit and meet the customers who are interested in our products and answer your questions about the equipment on site. We believe this face-to-face communication will go more smoothly.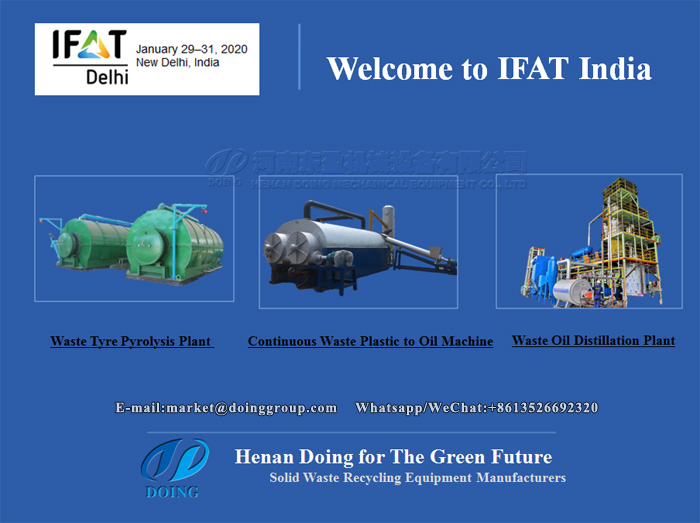 Main products will be showing at IFAT India
The above are the main products we will be showing at the exhibition.
If you want to invest waste tyre pyrolysis plant, waste oil distillation plant, continuous waste plastic to oil machine, contact us as soon as possible.