After a 45-day production period, another overseas order was successfully delivered! On February 26, 2023, a complete set of 14TPD waste oil distillation plant purchased by Nigerian customers was delivered from Henan Doing Company.
This set of waste oil distillation plant adopts the latest catalytic tower design, with large processing capacity, high degree of automation, high diesel yield.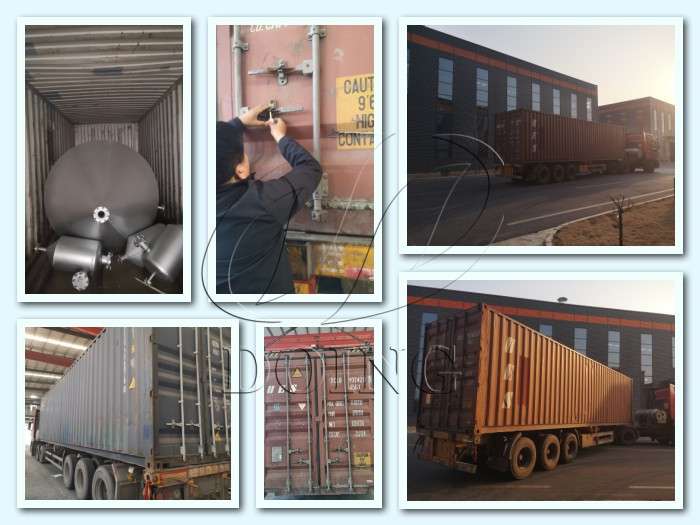 Waste oil distillation plant was loaded and delivered to Nigeria
When Nigerian customers chose the , they attach great importance to the quality and performance of the equipment and the quality of the final diesel. Our sales manager shared with him the detailed information of our waste oil distillation plant, which involved process principles, material selection, detailed structure, operation video, comparison of regular and new equipment design, comparison of equivalent equipment on the market, etc., and the customer became more determined to work with us.
In the end, our Nigerian customers ordered the 14TPD new design 14TPD waste oil distillation plant. On January 5, 2023, the customer successfully paid the equipment deposit, and Doing Factory entered the scheduled production stage.
Henan Doing Company has been constantly updating the technology of waste oil distillation plant, and strictly controls the quality of every component of the machine, only to provide customers with the best equipment. We are willing to use our expertise to achieve the successful implementation of your waste oil to diesel refining project!