At the end of June 2019, DOING Company held an exchange meeting between the factory department and the business department in order to comprehensively improve and perfect our factory and better serve customers.
One is the key technical department for the production of waste tyre recycling pyrolysis plant, and the other is the business department that communicates directly with customers. The exchanges between these two departments will find out some practical problems in a targeted manner, thus greatly enhancing the overall strength of DOING company. Below is a picture of the factory technical engineer who is speaking on the exchange meeting.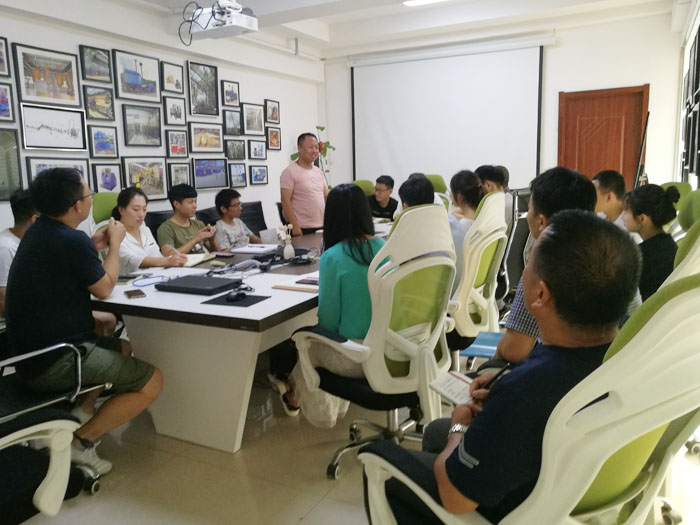 The factory technical engineer is speaking on the exchange meeting
DOING Company is committed to the development and manufacture of various large and small equipment. And with high-quality products and professional services to win the market's leading position and good reputation. Even so, DOING Company is constantly improving itself from all aspects to better serve its customers.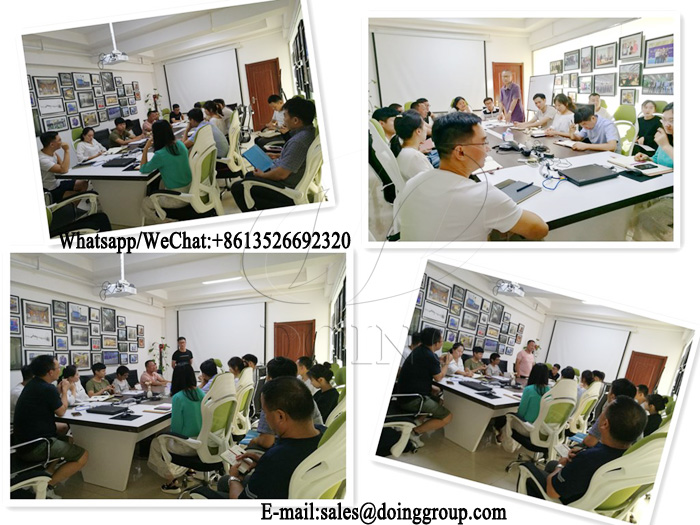 The exchange meeting is in progress
DOING's main products are: waste tyre and plastic pyrolysis plant, continuous pyrolysis plant, waste engine oil to diesel distillation plant and its supporting equipment, etc.
If you are interested in our products, please feel free to contact us or leave a message on our website, our professional project manager will contact you within 24 hours.