In July 2019, our old customer Mr Gauden from Macedonia came to DOING company for the fourth time to order pyrolysis plant, which was welcomed by DOING company.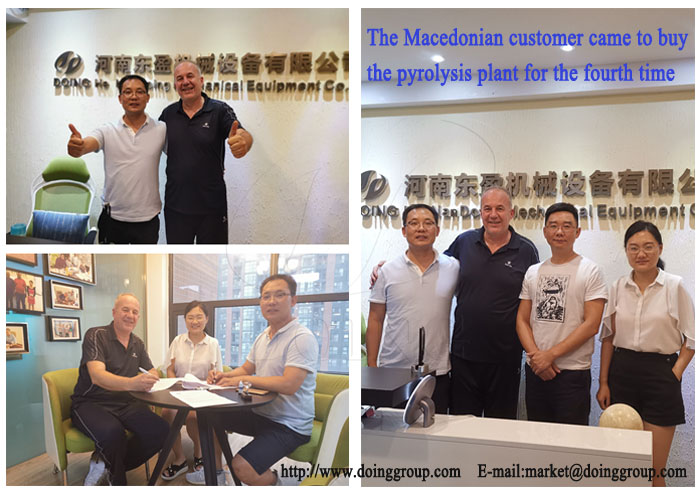 Mr Gauden welcomed by DOING company
The Macedonian customer has been contacted by DOING since 2011. The first three orders were waste tire pyrolysis plant produced by DOING.
The first time, Macedonian customer was to try out the waste tire pyrolysis project, so one set waste tire pyrolysis plant was ordered. After a year of trying, he got a big profit from the waste tire pyrolysis project, so he expanded the scale and bought one for the second and third time respectively. The main purpose of this visit is to order waste plastic pyrolysis plant for dealing with the local waste plastic.
We have been in close contact with Macedonian customer since the first order of waste tire pyrolysis plant. After the completion of equipment installation and operation, the customer gave us feedback on the operation of the waste tire pyrolysis plant and the change of local tire oil sales, and ask whether we have developed new technology upgrading equipment.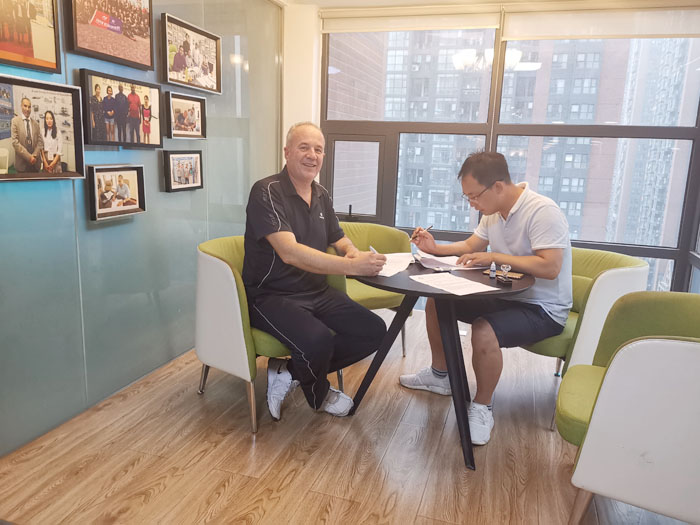 The contract is being negotiated
When the Macedonian customer wanted to deal with waste plastics this time, he thought of us first and stressed that our after-sales service is very good, so this time he directly ordered one set 12T waste plastic pyrolysis plant from DOING and signed a contract with our boss.
Thanks to the trust and support of Macedonian customer, we will try our best to make the equipment and service better.