DOING GROUP has been committed to waste tire recycling plant manufacturing and installation for more than ten years, and has now exported to more than 90 countries in the world. And our sales manager has a clear understanding of the market and corresponding policies of various countries. Today's article is mainly for sharing some tips for entrepreneurs who want to start a waste tire recycling business in Australia.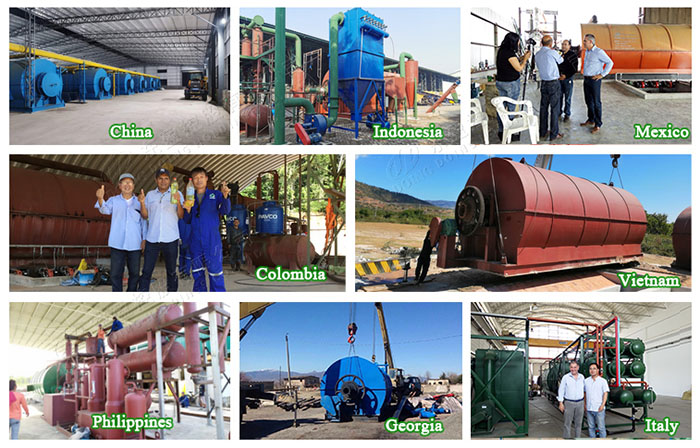 DOING GROUP pyrolysis project cases in many countries
The first thing to do is to prepare the waste tire recycling plant site. This site can be an open space or a factory, but the site specification should have enough space for placing waste tire recycling machines, waste tires, fuel oil, carbon black products, etc. The specific plant site planning drawings can be confirmed according to the suggestions project manager and engineers of Doing Company to facilitate the installation of equipment.
Secondly, you can purchase waste tire recycling machines according to your waste tire recycling needs. The factors should be considered while selecting the waste tire recycling machine are the configuration, processing capacity and automation degree of the equipment.
But no matter you want to buy a full-continuous type or batch type waste tire recycling machine, it's a good idea to buy a tire shredder. Because according to the latest feedback from our Australian customers, local policies are encouraging to shred tires before pyrolyzing them, so that the tire pyrolyzing efficiency is higher.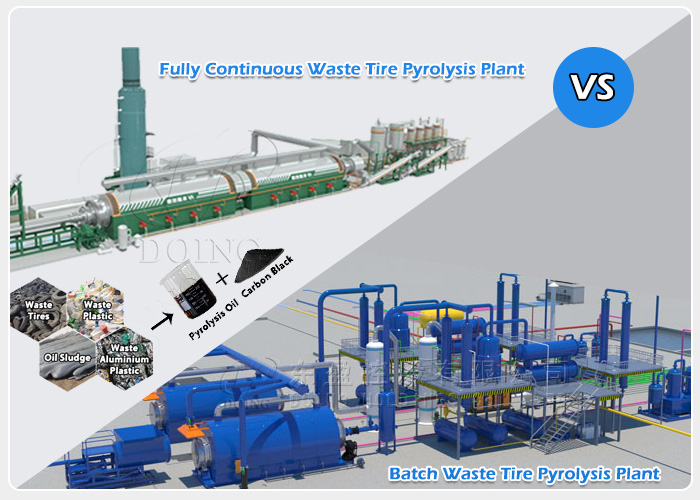 Different type waste tire pyrolysis plant
Thirdly, what need to be done is to handle relevant procedures. Apply for business license according to Australian local policy, and then prepare the feasibility study report of waste tire recycling project to go through the project establishment procedures, EIA procedures and so on.
Last but not least, it's necessary to ensure the continuous supply of raw materials before you start the waste tire recycling business. You may collect it by yourself or contact the raw material supplier in advance so as to realize the uninterrupted operation of the waste tires recycling and maximize the profit.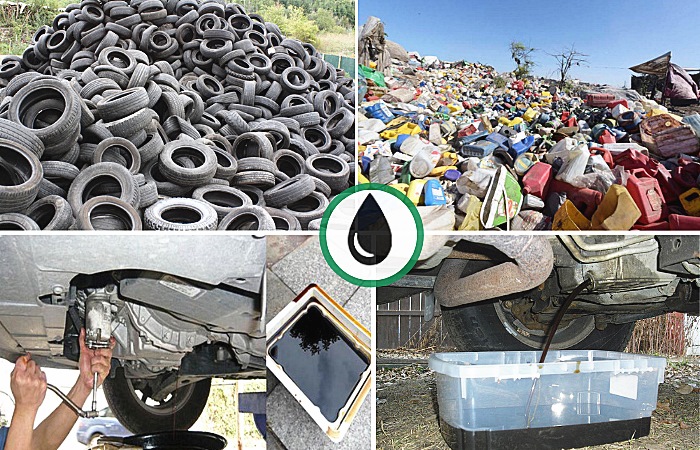 Waste tire/plastic materials
If you have a need for starting waste tire recycling business in Australia, please feel free to get in touch with DOING GROUP. DOING's professional sales managers will customize the most suitable plan, waste tires shredder and waste tire recycling machines according to your personal situation, and help you seek the maximum profit with the most reasonable investment!